Villa del Sole Garni is located in Ponte Tresa, a 20-minute walk from Lake Lugano. It offers accommodation with kitchenettes and terraces, overlooking Monte di Varese and Malcantone.

All rooms and studios feature a minibar and a seating area. Some rooms have direct access to the outdoor pool. Guests can relax at the pool on the sunny terrace or in the garden. Special electronic bikes can be rented at the hotel.
Villa del Sole Garni is close to Luino marketplace which is open every Wednesday. The vivid market life of Ponte Tresa can be observed every Saturday. The train station Ponte Tresa can be reached within a 10-minute walk.
Villa del Sole offers free Wi-Fi in the breakfast room and free private parking.
Classifications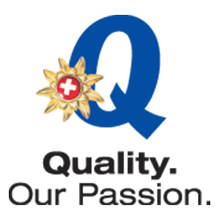 Top features
WiFi
pets welcome
car parking lot
Facilities / Services
games room
transfer service
satellite TV
motorcycle parking spot
Room with Bathroom and Shower
smoke detectors
covered parking for motorcycles
ebike recharge station
Bed linen
Bath towels
breakfast service
Shower
Internet connection in the room
safe
free use of internet
snack-bar
guest refrigerator
internet - e-mail available
common garden
Meals to order
covered parking for cars
luggage storage
laundry service
parking space for bicycles
apartments with hotel service
No smoking rooms
lake view
use of kitchen possible
bar
cleaning
Suitability
families
person traveling alone
Couples
young persons
seniors
non-smokers
business travelers
Payment methods
credit cards accepted
Reka-cheque
advance payment
Postcard
cash payment
Ec-Cash / Maestro
transfer
Meetings / Conferences
screen
WiFi
video projector
number of meeting/seminar rooms 1
video system
conference rooms
Sports / Leisure time
swimming pool
table tennis
Location
located on a hill
Close to transportation
Groups
groups possible with max. pers. 10
Hotel chains & marketing cooperations